Relaxing Tea for Health Retreat Day Spa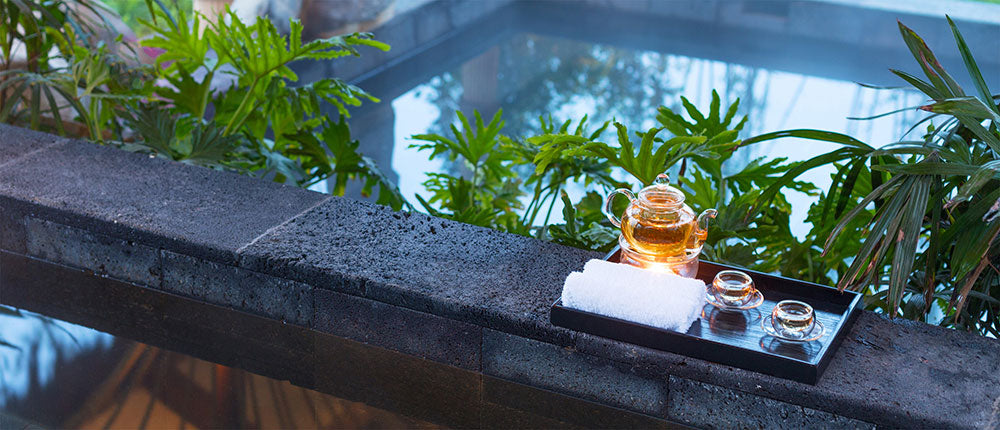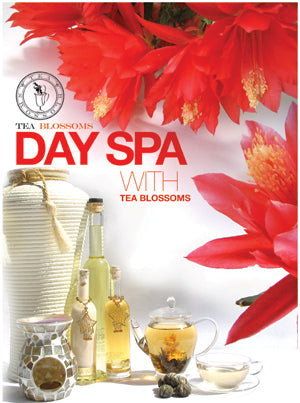 Tea Blossoms specializes in the production and wholesaling of specially blended premium teas. Our Blooming Tea range is specifically designed for Day Spas, Wellness Retreats and Health Practitioners. It combines the oriental tea concept and medicinal benefits with Western tastes.
The Green tea leaves that we use to form Blooms are early season leaves. They are rare and only available 2-3 weeks each year. These young leaves are the lowest in caffeine. They go through a minimum oxidation process therefore preserving high antioxidant quality. 
All components of the teas are carefully chosen to enhance the health benefits of the green tea leaves and to add to the appearance and taste.

Blooming tea is like a mini floral bouquet that blooms right in front of you engaging the senses of sight, smell and taste with a splendid infusion, unique visual experience and lingering floral scent.

We believe serving Tea Blossoms to your guests will only enhance the healing experiences and therapies offered by your Day Spa. Tea Blossoms is also the perfect addition to your current Spa Care Product Retail selection.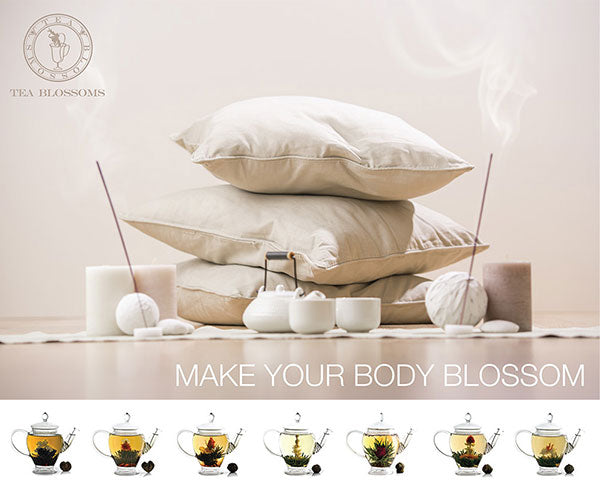 We are proud to offer:
A wide variety of herbal and natural teas and tisanes, including,
Rooibos Tea, a welcome change from the caffeine-free tea standards like chamomile and peppermint.
Chamomile Tea, often referred to as nighty-night tea or sleepy tea due to it's natural properties.
Peppermint Tea, a golden tea that produces a strong aroma that you will find it is delicate on the palate from the first taste,